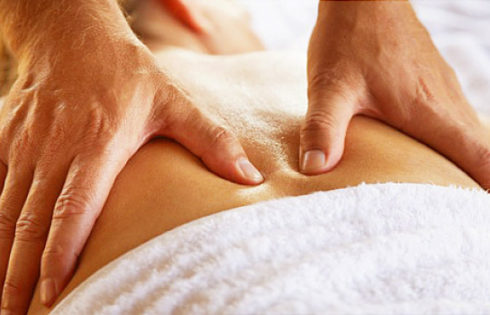 Millions of Americans suffer from chronic pain. According to statistics gathered by the website Pain Doctor, pain affects more people in the United States than diabetes, heart disease, and cancer combined.
The National Institutes of Health says that 25.3 million American adults suffer from daily pain, while 23.4 million report that they are in a lot of pain.
"Pain has become a hidden disease," says Raymond Gaeta, M.D., an associate professor of anesthesia at the Stanford University Schoool of Medicine and the director of pain management at Stanford Hospital & Clinics. "It has not received as much attention as other diseases. But now there is a growing recognition that pain really is not just the sensation we have. It's something that interferes with every one of us, with life."
Unfortunately, pain has also triggered an opioid epidemic that causes more than 70,000 deaths from drug overdoses annually, making it the leading cause of injury-related death in the United States. According to the Centers for Disease Control and Prevention (CDC), 68% of those deaths involved a prescription or illicit opioid.
While medication is often necessary in the short term, long-term use may have damaging, even fatal, repercussions. For that reason, it is critical to find alternative methods for treating chronic pain.
Here are seven natural ways to relieve pain without drugs:
Listen to music. According to Dr. Ellen Kamhi, author of "The Natural Medicine Chest," a study of 40 patients in an Ohio-based pain clinic reported a 12-21% reduction in pain when listening to various types of music ranging from jazz to nature melodies.
Increase your intake of Omega-3 fatty acids. Inflammation is the root cause of many sources of pain, including arthritis and fibromyalgia. Avoid highly processed and salty foods and replace them with anti-inflammatory foods like fruits and vegetables, along with cold water fish that are rich in omega-3 fatty acids.
Get a pet. Researchers at the University of Texas Health Science Center at Houston found that people derived great health benefits from owning a pet. The researchers found that having a pet reduces stress and provides a better quality of life for those with orthopedic disorders.
Try hypnosis. According to the American Psychological Association, 75% of participants in a meta-analysis study reported "substantial relief from hypnosis techniques." The psychologists reported that hypnosis was effective in treating both chronic and acute pain, especially for those suffering from back, knee, and shoulder pain.
Practice prayer and meditation. Prayer, the most common form of meditation, has been found to relieve pain as well as prescription drugs — and without the possible negative side effects.
Get regular exercise. "One of the most important aspects of managing pain is taking an active role in care and becoming part of the treatment team," says Penney Cowan, executive director of the American Chronic Pain Association. While you may not feel inclined to move when you're in pain, a regular exercise program can actually help relieve pain by releasing endorphins that are natural pain-relieving chemicals made in the body.
Try Curamin. This natural supplement contains curcumin, boswellia, and other compounds that reduce inflammation. It has been shown in studies to relieve arthritis pain as well as if not more effectively than medication. It's widely available at drug stores and through the internet, says leading authority Dr. Jacob Teitelbaum, author of "Pain Free 1-2-3."
By Lynn Allison, Newsmax