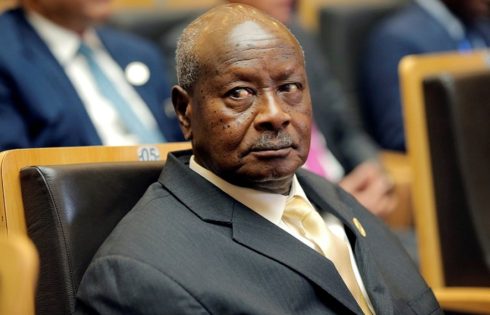 Uganda's long-serving President Yoweri Museveni has confirmed he will be seeking to extend his rule to four decades after he picked up nomination papers.
Should he be re-elected in the February 2021 General Election, the veteran leader, who turns 76 this September, will continue to occupy State House since entering it in 1986.
The ruling National Resistance Movement (NRM) electoral commission chairman Tanga Odoi confirmed that Mr Museveni paid a fee of Ush20 million (about $5,375) for the party's presidential candidate and chairmanship nomination papers.
"Mr Museveni sent his lawyers who picked the nomination forms for the positions of party flag bearer and chairman," said Dr Odoi, adding that "he paid Ush10 million for each of the two positions."
The National Electoral Commission has set November 3 and 4 this year as nomination dates for presidential candidates.
President Museveni took power at the age of 42 in January 1986 after ousting Apollo Milton Obote of the Uganda People's Congress during his second term (1980 to 1985) and the short-lived military junta of Tito Okello and Bazilio Olara Okello through a guerilla war.  The junta lasted only about six months.
Mr Museveni ruled for the first ten years without holding elections. Ugandans went to the polls in June 1996 for the first time under Museveni following the passing of a new Constitution in October 1995 which had a two five-year term limit for the office of the President.
The term limit was amended ten years later, in 2005, allowing him to seek reelection in February 2006.
Another constitutional limit that would have forced the President to stand down in next year's election on account of his age was controversially removed in December 2017 when the Constitution was amended to remove the 35 years and 75 years lower and upper age caps amidst fist-fights between opposition MPs and security operatives in Parliament.
-theeastafrican