Statoil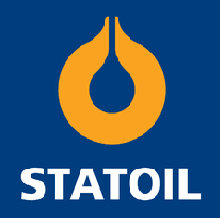 By Timothy Oyomare
Norwegian oil company, Statoil Nigeria Limited is facing production challenges as it struggles to sustain production which has been on the decline.
The company's two exploration licenses – OMLs 128 and 129 – with a 53.85% share in both have manifested poor results after six of the wells were drilled without any discoveries, except two which were not encouraging.
Statoil Nigeria had defaulted in remittance of taxes, fees, royalties, and production entitlements  to the Federal Government as it failed to remit about $28,055,551 million in 2015 based on data obtained from Nigeria Resource Governance Institute, NRGI.
The company which has been operating in Nigeria for the past 26 years has an average production of 48,000 barrels of oil per day as its share of Nigeria's biggest deepwater field, Agbami which came on stream in July 2008.  Statoil owns a 20.21% stake in Agbami field.
Ironically, Statoil Nigeria had announced in 2017 it would increase its investment in Nigeria with more than $10 billion to progress work on the undeveloped Nnwa-Doro deep offshore field and raise more stakes in Agbami field.