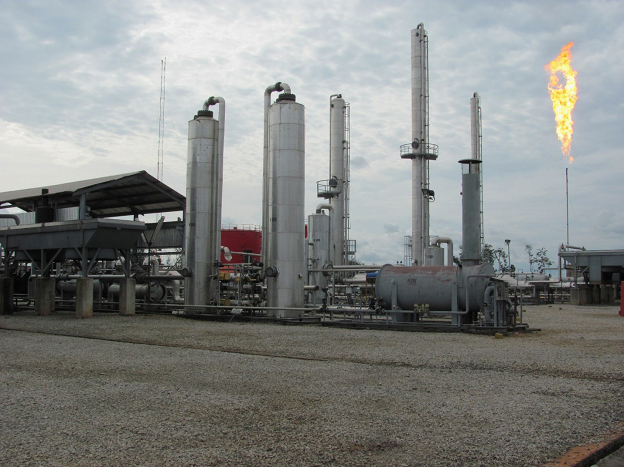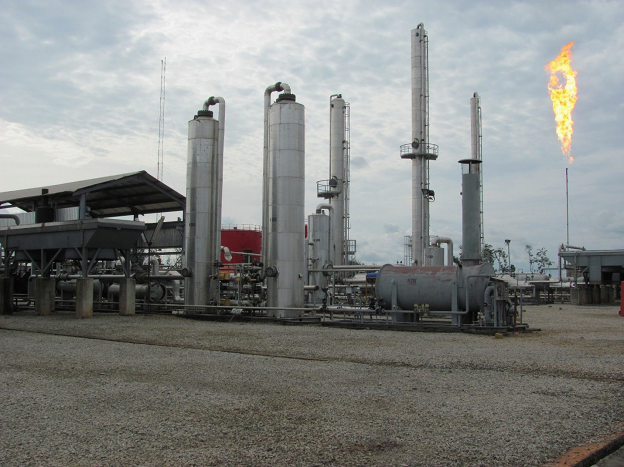 PNG Gas Limited, a subsidiary of Gas Train Limited, has achieved operational safety of one million man-hours without lost-time incident (LTI) at its Egbaoma Gas Processing Plant located at Ebedei, Ukwani Local Government Area of Delta State.
Lost Time Incident or Injury (LTI) is a measure of injury or incident that occurs on a job that is capable of preventing a worker from performing or continuing with his or her task resulting in downtime in the operation. It is an oil and gas industry benchmark that evaluates adherence to safety and environmental requirements during operations.
The operational safety milestone achieved by PNG Gas in January 2018, is a demonstration of its conformity with oil and gas industry best practices. This achievement, the management said, was made possible through the joint efforts and hard work of the entire workforce.
Commenting on the achievement, the Chairman of the Board of Directors, Dr. BolajiOgundare, said: "This achievement reflects how best we have excelled. It shows the degree of excellence in our strategy, organizational leadership, process systems and health, safety and environment (HSE) culture, despite the business challenges in today's economy."  He enjoined the management to maintain this record.
To the promoter of Gas Train and a Director in PNG Gas Limited, Engr. Charles Osezua, a Gas Engineer and Investor, who has championed several gas projects in Nigeria, "this safety landmark was achieved by God's grace and the well thought out process the company was built on." He commended the effort of the management of PNG for their adherence to the industry procedure and practice that ensured the investors' vision was kept alive.
Engr. Osezua who is also the Chairman of Owel-Linkso Group said, "We are excited to have partnered with African Capital Alliance (ACA) and look forward to achieving the objectives of Gas Train. Furthermore, he reiterated that ACA is still ready to support future Gas Train project development initiatives for the greater development of our country". Recalling his past project experience on the Greater Lagos Natural Gas Distribution Pipeline Project, Escravos-Lagos Gas Pipeline phase II project, amongst others, said this team wouldn't have done less considering the caliber of personnel that were seconded to the project from Owel-Linkso Group.
According to the Managing Director, Engr Gabriel Ilenreh, the total man-hour that culminated in achieving the one million zero LTI operation is the overall man-hours for carrying out the engineering, procurement, construction, installation and transiting into operational phase of Egbaoma Gas Processing Plant. He further stated that through strategic thrust, with cautious innovative efforts, PNG could achieve this milestone. PNG is enthusiastic to leave its footprints in the energy space under his visionary leadership, Ilenreh added. He also expressed gratitude to the company's shareholders for their unwavering support.
PNG's business model is structured with the aim of protecting the environment and creating value from our natural resources through its operations, Ilenreh said, adding that the company converts waste (gas that ordinarily could have been flared) to wealth. The company processes gas from its raw state into finished products such as liquefied petroleum gas (LPG), Propane, Condensate and Lean Gas.
PNG's operation empowers over 500 people in her value chain. It also expects to be producing about 78 tons of LPG per day, 57 tons of propane, 315 barrels of natural gas liquids and 25 million standard cubic feet of lean gas daily. The Wet Gas feed to the gas plant is from the Platform/Newcross JV marginal field (OML 38)
The Managing Director also noted that another key success factor is that the company holds Community Affairs, Safety, Health, Environment and Security management in a holistic manner. PNG believes that an efficient CASHES culture is the fulcrum of interactions among people, environment, equipment, processes and procedures in the organization.
The incorporation of safety into PNG's core values was made possible through her vision for its valued personnel and assets. This achievement today was not without challenges, but the lessons learnt are immeasurable. However, persistent commitment to internalizing HSE process driven policies with the cooperation of our team has made this accomplishment possible. PNG looks forward to establishing a lasting presence in the gas industry space," Ilenreh said.