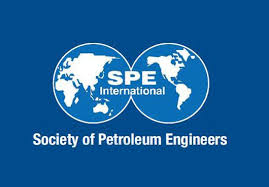 By Timothy Oyomare
The Society of Petroleum Engineers (SPE) has been urged to ensure gender equity in their programmes so as to encourage the participation of more women in the conference.
The advised was given by the Permanent Secretary, Federal Ministry of Petroleum Resources, Dr. Folashade Yemi-Esan during her opening remarks at the conference.
The Permanent Secretary who declared the conference open, said she identifies with the conference and this year's theme, but observed the presence of very few women, which she said makes the conference look like an all-male affairs, noting that the oil and gas industry was already a male-dominated sector.
The conference which has as its theme, "Artificial Intelligence, Big Data and Mobile Technology: Changing the Future of the Energy Industry", also have other female speakers who also urged the SPE to encourage participation of more women in future conferences.
In her paper titled, "Breaking your Inner Boundaries Excellence through Self Actualization", former Minister of Education, Oby Ezekwesili, noted that women account for a far smaller share of employees in the oil and gas industry than they do in other industries.
She noted that according to research report jointly conducted by Boston Consulting Group -USA and the World Petroleum Council, the number is 20%. At management level it drops further to 17%. "Nigeria may mirror the global data but as you and I know from other extrapolations involving our country, it may be far worse", she said.
In another paper, titled, "The Intersection of information and energy technologies – Empowering women for digital age", the Chief Executive Officer of Main One, Funke Opeke, said that Digital tools are empowering, and it is essential for everyone especially woman to take advantage of the digital transformation as a leapfrog opportunity to build thriving careers and a more inclusive digital world.
She said according to The Global Energy Talent Index Report 2019, bringing more women into the industry will solve two pressing issues: the skills gap and the gender gap.