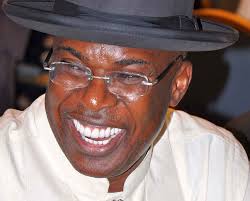 By Gbenga Adedayo
There are strong indications that the once abandoned Ogidigben Oil and Gas Industrial Park designed for fertilizer, methanol, petrochemicals, and aluminium plants may soon roar back to life.
This is coming against the backdrop of assertion by the Minister of State for Petroleum Resources, Timipre Sylva that discussion on development of an oil and gas industrial park in the Niger Delta, has been opened with Saudi Arabia.
Though, the minister did not indicate where in the Niger Delta the industrial park will be sited, but sources close to the Petroleum Ministry told Media Issues that it is likely to be Ogidigben as there is an existing design on the project which was already completed and the area identified and mapped out before it was stalled.
Over two kilometres of 2,700 hectares of land had been earmarked for the Ogidigben Park which had already been cleared by Julius Berger PLC before the major investment project was stopped due to community rivalry.
The community rivalry was between the Ijaws and Itsekiris.  The name of the park, "Ogidigben" and ownership tussle over the land, were the causes of the ethnic rivalry between the Ijaw and the Itsekiri, forcing the federal government to abandon the over $20 million industrial park.
Former Group Managing Director (GMD) of the Nigerian National Petroleum Corporation (NNPC), Dr. Maikanti Baru had first raised hope on the resuscitation of the park when he said during the commissioning of the $60 million Egbaoma Gas Processing Plant in Delta State in February this year that the Ogidigben Gas Plant was imperative in the light of the Federal Government's gas aspiration of using gas as an enabler for energy independence, industrial development, commerce and environmental and social sustainability.
Baru then hinged the revival of the Ogidigben Park on the cooperation of all stakeholders, including investors who were expected to play collaborative role with the Federal Government through the NNPC, which was pursuing aggressive growth in domestic gas supply capacity from the current 1.7 bscfd to 5 bscfd in the medium term.
The proposed Industrial Park was located in Ogidigben, a sleepy Delta community that straddles between the Ijaws and Itsekiris, the site of which had ignited old rivalry between the two ethnic groups which had been identified as the factor responsible for stalling the implementation of the industrial park.