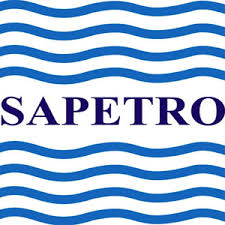 By Timothy Oyomare
Ever since the China National Overseas Offshore Company (CNOOC) struck a deal with South Atlantic Petroleum Limited (SAPETRO) for a 45 percent stake in the Akpo field of OML 130, it was not clear whether a withholding tax was paid.
The Chinese firm had acquired a 45 percent working interest at a whopping $2.268 billion cash from which the Nigerian government is supposed to earned a withholding tax from the transaction, being a retention tax to be paid to government by CNOOC.
All efforts by Media Issues for a confirmation from the Nigerian National Petroleum Corporation (NNPC) and the Department of Petroleum Resources (DPR) have been fruitless.
Sapetro which is owned by rtd General Theophilus Danjuma, receives about 25,600 barrels of crude oil per day for its 15% stake of OML 130 from the Akpo field, which delivers approximate 170,000 barrels per day (bpd).
Besides the Akpo field which was discovered in 2000, OML 130 oil block also contains three other fields with significant discoveries, namely, Egina, Egina South and Preowei.
CNOOC is currently the operator of the block and this deal represents the largest farm in to date by this Chinese oil company.  CNOOC has been targeting deals of this nature in Africa in its quest to secure and raise reserves overseas.
Chairman and Chief Executive of CNOOC, Fu Chengyu had said during the acquisition: "The purchase of this interest in OML 130 helps CNOOC gain access to an oil and gas field of huge interest and upside potential, located in one of the world's largest oil and gas basins. With one of the leading deep water experts as the operator of the field, we have every confidence for the fast and efficient production of oil."