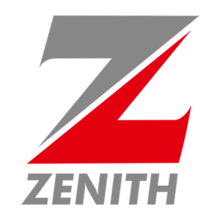 By Emeka Nze
Zenith Bank has embarked on a restructuring process aimed at reducing current size of top management cadre which the management of the bank considers too heavy.
In the last six months, not less than seven general managers have lost their jobs as they were asked to resign their appointments with the organization.  Some of these managers have put in not less than 25 years of service in the organization.
One of the affected general managers was the Chief Compliance Officer, Mrs. Oladoyin  Olugbuyi who was less than three months in the saddle, having been redeployed from the Human Resources Department as General Manager.
A reliable source within the bank told Media Issues that more top personnel of the bank from the ranks of Assistant General Managers and above may be let off the system before the end of the year in line with management's strategy to achieve a light top.
When Media Issues contacted the Group Head, Corporate Communications of Zenith Bank, Marcel Eguabor on the issue, he denied any plans by the bank to sack any employee, but that those who resigned left on their own which has also enabled the bank to embark on a re-engineering process to reposition the bank for improved performance.
Media Issues also gathered that the strategy to scale down the top is to pave way for the promotion of staff in the junior cadre.
Some of the employees in the junior category have been stagnated over the years due to lack of vacancies at the top to accommodate promotion, and that with the current exercise, their promotions may be released by end of the year but to take effect from January 2020.
Zenith Bank which is reputed for whole sale banking, targeting high net worth individuals, blue chip companies and large corporations, have transformed into retail banking as part of plans for sustained market dominance.
Retail banking, also known as consumer banking, is the provision of services by a bank to the general public, rather than to companies, corporations or other banks, which are often described as wholesale banking.
With the current retail focus of the bank, individuals, households and small businesses are now target of the bank for deposits and also for disbursement of credit facilities to support their small scale businesses.  This has also led to increases activities of the bank in recent times.