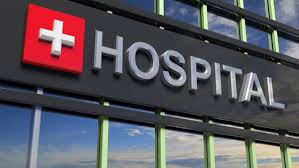 By Timothy Oyomare
The Nigerian Labour Congress (NLC) has said it will continue to oppose government's plan to concession the nation's 22 teaching hospitals in order to avoid frustration, agony and pains that may befall members of the public who cannot afford the charges.
The organized labour believes that if government was allowed to concession these hospitals, the new management that will takeover will push for increase in hospital charges due to profit motive that may drive delivery process.
For the NLC, the average Nigerian is already facing severe economic challenges induced by inflation and unemployment, and will not be able to afford the high cost of treatment that may be introduced once there is change of ownership and management.
The NLC President, Comrade Ayuba Philibus Wabba who reiterated the organized labour's position recently in Abuja, suggested that rather than concession the 22 existing teaching hospitals, government should encourage and create the enable environment that will propel the private sector to invest in the health sector.
He said when the private sectors is allowed to invest, in addition to the existing 22 teaching hospitals, the health sector will expand, develop and grow with the required capacity to address the health needs of Nigerians, adding that this was a far more reasonable way to ensure quality delivery health service.
Going by the minimum wage of N30,000 per month, you discover that the average worker may not be able to afford the new charges that may result from the concession, not to talk of those whose income are not within this bracket, this is why the NLC is opposed to the planned concession.
Currently, the Nigerian health care system is bedeviled by several challenges, among which are lack of funding, communicable diseases, rising infant and maternal mortality rate, growing rate of non-communicable diseases and so on, coupled with the growing population of the country.