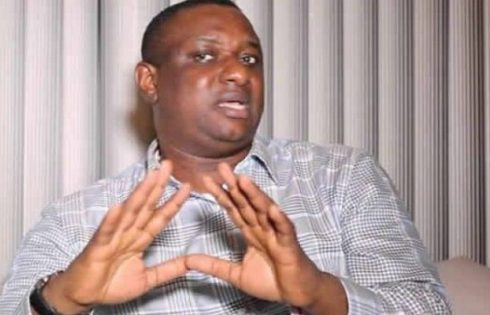 By Emeka Nze
Recent tweet by Festus Keyamo, a Senior Advocate of Nigeria (SAN) and immediate past Minister of State for Niger Delta that his redeployment to Ministry of Labour and Employment was due to his versatility is a cover up, and far from the truth.
The tweet was meant to preempt the public and forestall likely speculation by the press as to why he was redeployed.
Media Issues gathered that the relationship between him and the substantive Minister of Niger Delta, Godswill Akpabio has been frosty as a result of combination of factors, prominent among which, are personality friction and policy direction on the region and the implementing agencies.
Akpabio believed, as the senior minister, Keyamo was subservient to him as the junior minister who should not question his views on the management direction of the ministry.
Keyamo, on the other hand, saw themselves as equal stakeholders and bonafide indigenes of the Niger Delta whose primary focus should be for the development of the region, rather than superiority contest.
While Akpabio is an establishment man to the right with vast experience in politics, Keyamo is a radical to the left and a political novice.
Media Issues gathered that Keyamo is believed within government circle that he is a political greenhorn without clear understanding of the complexity of maneuvers in the mucky waters of politics. He is seen as a radical who is still too fresh to be trusted in government and presidency.
Sources close to the Ministry of Justice confirmed to Media Issues that the last minute change of mind by Abubakar Malami, the Attorney-General of the Federation where he was to be deployed as Minister of State in the Ministry of Justice, was due to his redical stance.
It is believed Keyamo may be able to work harmoniously with Chris Ngige at the Labour and Employment Ministry to manage the organized labour.
It is speculated that the Nigerian workers may trust Keyamo than Ngige, particularly in the pending face-off between the government and workers over the new minimum wage of N30,000.