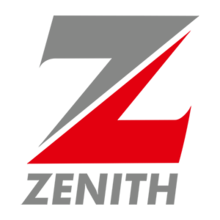 By Gbenga Adedayo
Except firm measures are put in place by the Management of Zenith Bank Plc to contain the unending fraud being perpetuated by employees, the bank may suffer erosion of public confidence in no distance future.
Within the first six months of this year, Zenith Bank has lost over N1 billion to internal fraud, compared to the N2.98 million it recorded to forgeries within the same period last year, signifying a rise of over 800 percent.
This development is coming just as the bank revealed in its 2018 full year financial report that it lost N429 million to fraud and forgery cases, which were mostly perpetrated by employees of the bank in collaboration with non-bank culprits within the past year.
The fraud reported in the 2018 full year financial report represents an increase of N394.35 million from N34.7 million recorded during the same period in 2017, putting customers and depositors at risk over their deposits and other transactions.
A source within Zenith Bank who would not like his identity disclosed told Media Issues that poor remuneration was part of the reason for the increase in fraud.  For example, he said, "the management of the bank has not reviewed salaries upward for the past seven years in an economy where yearly inflation is reducing the value of take-home pay of employees."
The bank which has proposed a 30 kobo per share interim dividend for the first half of 2019, grew  profit before tax to N111.68 billion in the first half 2019, as against N107.36 billion it declared in the same period in 2018.