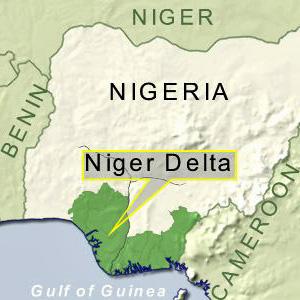 By Gbenga Adedayo
The ethnic rivalry between the Ijaws and Itsekiris is slowing down development in the Niger Delta region, accounting for dearth of economic activities and joblessness among youths.
Major projects which should have attracted business opportunities to the area are either being diverted to other regions or being cancelled.
Some of these projects include the $20 billion Ogidigben Gas Revolution Industrial Park (GRIP), Western Delta LNG project, Maritime University, among others.
Disclosing recently how the $20 billion Ogidigben Gas Revolution Industrial Park (GRIP) was stalled, the immediate past Group Executive Director, Gas and Power for the Nigerian National Petroleum Corporation (NNPC), Dr. David Ige said the ethnic rivalry between the Ijaw and the Itsekiri over the land and the name "Ogidigben" for the proposed project was a major factor.
He said after Julius Berger had cleared over two kilometres of 2,700 hectares at the park designed for fertilizer, methanol, petrochemicals, and aluminium plants, this major investment had to be stopped based on this rivalry.
The former NNPC boss also named the unnecessary rivalry between Nigeria Export Processing Zone Authority (NEPZA) and the Nigerian Port Authority (NPA) as part of the problem that frustrated the project.
The fate of the Maritime University scheduled to begin academic activities this year is uncertain as the two ethnic groups, Ijaw and Itsekiri are in dispute over the name of the town where the university is to be cited.
While the Ijaw which plays host to the town said it is "Okerenkoko", the Itsekiri is insisting that the name is "Okerenkigho", sending wrong signals to government as to which name to adopt.
Similar of such project was the Western Niger Delta LNG earmarked for Escravos, Delta State, but had to be moved to Ondo State, and renamed OKLNG, now located in the Olokola Free Trade Zone (OKFTZ), an area that extends along the coast from Ogun to Ondo States.