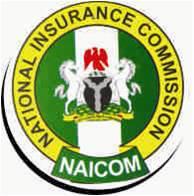 By Gbenga Adedayo
With about nine months to the end of the deadline, fears and anxiety have enveloped insurance companies in Nigeria over the new minimum capital requirement set by the National Insurance Commission  (NAICOM), which some have considered too high to meet.
Some employees of some affected insurance companies told Media Issues that most of the insurance companies have weak capital base, and sourcing money from the capital market at this time will not achieve the desired result, due to steady decline in all share index in the capital market.
One of such employees who would not want his identity and that of his company known, said "total market capitalization of all listed equities have been falling, and this means investors' wealth is being eroded.  Is this the market you want insurance companies to go and raise money?" he asked.
The source added that employees are not too sure of their jobs right now since almost all the insurance companies in Nigeria are struggling to keep their overhead.
NAICOM had directed the insurance companies to shore up their capital base with effect from June 30, 2020 through a circular dated May 20, 2019 referenced NAICOM/DPR/CIR/25/2019 with the title: Minimum Paid-up Share Capital Policy for Insurance and Reinsurance Companies in Nigeria.
In the circular, the capital base of Life insurance business is being raised from N2 billion to N8 billion Naira; General Insurance Business from N3 billion to N10 billion Naira; Composite Business from N5 billion to N18 billion Naira; and Reinsurance Business is raised from N10 billion Naira to N20 billion Naira.
So far, Consolidated Hallmark Insurance has indicated plans to meet the new capital requirement of N10 billion through private placements by shareholders, ruling out the capital market.
Poor capitalization aggravated by increasing interest rates and macroeconomic distortions are putting policyholders and shareholders of insurance companies to risk.