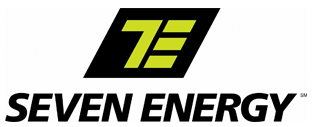 By Emeka Nze
Hopes of imminent completion of the acquisition of Seven Energy International by the United Kingdom-based Savannah Petroleum Plc have been waned owing to lack of ministerial consent following the dissolution of the Federal Executive Council (FEC).  The President, Muhammadu Buhari, who was the substantive Minister for Petroleum Resources, is yet to assign new portfolios and constitute a new FEC.
As a result, processing of the acquisition transaction is expected to be delayed despite the progress made so far by the Department of Petroleum Resources (DPR) on the application for onward transmission to the Minister for Petroleum Resources for approval.
A source in the company told Media Issues that Seven Energy has been heavily indebted, defaulting on its debt-servicing obligations, forcing it to embark on comprehensive capital restructuring, resulting in the planned acquisition of most of its assets and interests in its subsidiaries by Savannah Petroleum.
Under the deal,  its interest in the juicy Uquo and Stubb Creek fields in the South East Niger Delta will be acquired, leaving the fields in the North West Niger Delta of OMLs 4, 38 and 41, as well as OPLs 905, 907, and 917 in the Anambra Basin.
Also, the deal will see Seven Energy losing 75% stake in Accugas Limited, a midstream company with a 260-kilometre gas pipeline and associated gas processing infrastructure network to the U.K. based Savannah Petroleum.
Based on the implementation of the agreement, Savannah Petroleum has also agreed to shore up the liquidity to the Seven Energy for the restructuring period aimed at raising the size of the liquidity facility further to USD28 million.
Efforts by Media Issues to contact Seven Energy through telephone for confirmation proved fruitless, but information posted on its website admitted the development.  It reads, "Upon consummation of the Transaction, it is expected that the Seven group will transfer substantially all of its assets and cash generating businesses to Savannah, including the capital stock of Seven Energy (BVI) Limited ("SE(BVI)L") (the assets of which includes its subsidiary, Seven Uquo Gas Limited ("SUGL")) the capital stock of Exoro Holding B.V. ("Exoro") (the assets of which include the Accugas midstream business) and Universal Energy Resources Limited ("UERL")."
The operational environment has not been favourable to most of the indigenous companies operating in the marginal fields due mainly to liquidity challenges, resulting in huge debts and volatility of the international crude oil market.