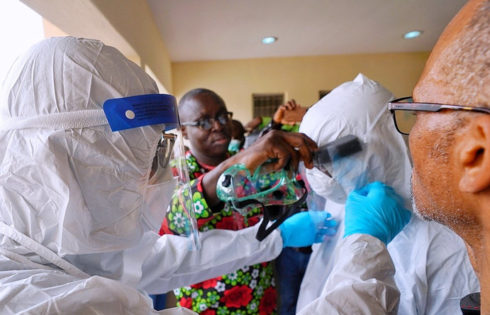 By Gbenga Adedayo
As coronavirus spreads in Lagos, eight hospitals found to have admitted patients for treatment but later tested positive for coronavirus have been closed down on the orders of the Lagos State Government and the National Centre for Disease Control (NCDC).
Some members of staff of the these hospitals were also found to have tested positive for the coronavirus, necessitating the closure of these hospitals to enable NCDC carry out decontamination and fumigation of the hospital facilities.
The affected hospitals are Vedic Lifecare, Lekki; St. Nicholas, Lagos; First Cardiology Consultant, Ikoyi; St. Edwards, Ajah and Paelon Memorial, Ikeja.  Others are Southshore Women; Premier Specialist Medical Centre and Choice Opticals.
The patients and members of staff of these hospitals that tested positive have been taken to NCDC Isolation Centre for treatment and management.
According to sources closed to these hospitals, all other members of staff are currently undergoing test and mandatory 14 days quarantine to ascertain their medical status.
Specifically, a source in Vedic Lifecare hospital which confirmed the development to Media Issues said the hospital management has advised all customers and clients who had visited the hospital in the last 10 days to go for test and isolate to enable determination of their state of health.
Consequently, the source confirmed that there is now a mandatory PPE gear for all employees.
It will be recalled that the former Chief of Staff to the President, Late Abba Kyari died at First Cardiology Consultant Hospital, Ikoyi.