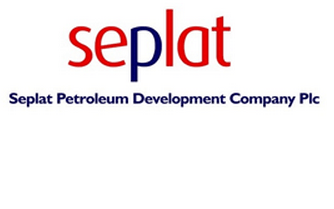 By Gbenga Adedayo
Effiong Okon, Executive Director, Seplat Petroleum Development Company Plc was originally the man set aside to succeed Austin Avuru as Managing Director/CEO but this arrangement was reversed by what a source in Seplat who disclosed to Media Issues described as "boardroom politics."  Austin Avuru will retire in July 2020.
Effiong Okon was replaced by the Board with the Chief Finance Officer (CFO), Roger Brown; an expatriate whom the Board believes has more skillful capacity in its quest for future growth and pursuit of viable assets beyond the shores of Nigeria.
Okon who is mostly referred to as "Effy" by close associates had resigned his job at Shell to take up appointment as Executive Director at Seplat in January 2018 having been promised he would succeed Austin Avuru.  As part of the plans to groom him for the new job of MD/CEO, he was sent to the Harvard Business School in the United States of America for further human capacity development.
In announcing his appointment in 2018, Seplat had said Okon who graduated from the University of Benin with a B.Eng. in Petroleum Engineering in 1991 was joining Seplat with his over 26 years of experience in the upstream and integrated oil and gas operations across Africa, Europe, the Middle East, and Nigeria.
Besides, the company said that Okon, a Petroleum Reservoir Engineer with experience across all aspects of exploration and production, including petroleum engineering, exploration, front end development studies, project execution, and production and asset management was a General Manager, Deepwater Production prior to joining Seplat.
In a statement in December 2019, the Company Secretary, Edith Onwuchekwa, had said the board had selected the Chief Finance Officer, Roger Brown, as Avuru's successor to lead the company's latest aspirations.
"Looking forward, Seplat plans to position itself for a next phase growth ambition which would see the expansion of its footprint in terms of energy business activities, a plan to pursue offshore assets as well as opportunity driven entry into different geographies," the company said in its statement.
"The Company believes that such a corporate transition would require a different kind of organizational structure, people skills set and mentality to compete well in the expanded space. In view of this, Seplat will be reviewing its current organizational and systems structure," the statement added.
This exercise, she said will be led by Roger Brown, the CEO designate during the transition period which begins immediately.
"Since joining the company, the statement said Brown, a Briton, played significant roles in the successful dual listing of the Company in 2014 and in various asset acquisitions by the Company.  Brown who was an advisor to the company since 2010, as Managing Director and head of EMEA Oil and Gas at Standard Bank Group, the statement continued, "has strong financial, commercial and M&A experience as well as proven people skills which will be an asset as the Company embarks on the next phase of its growth plan."
"While at the bank, he was instrumental in providing advice and deploying capital across the African continent in the oil and gas, power and infrastructure and the renewable energy sectors", the company said.