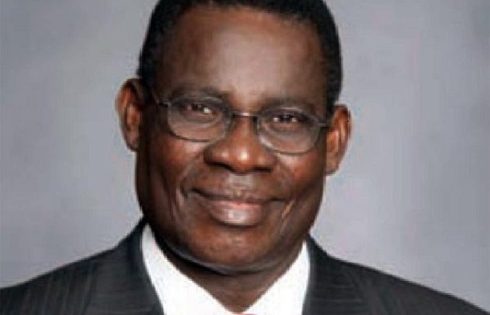 Former Director of the Department of Petroleum Resources (DPR), Macaulay Ofurhie, is dead.  He died on Monday, June 1, 2020 in Lagos after a brief illness.  He was aged 75 years.
Macaulay Ofurhie who was simply called Mac by colleagues and friends, graduated with a B.Sc. Honours in Geology from the University of Ibadan in 1971.  He spent 34 years at the Nigerian National Petroleum Corporation (NNPC).
Prior to his retirement as director of DPR, Ofurhie had served as Managing Director of Nigerian Petroleum Development Company (NPDC) and Nigeria Gas Company (NGC), both subsidiaries of NNPC.
Mac was a geoscientist by background and a Fellow of the Nigeria Mining and Geosciences Society (NMGS) and the Nigeria Associatiation of Petroleum Explorationists (NAPE).