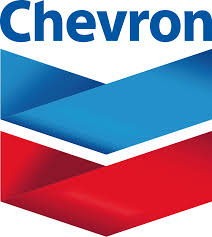 Emeka Nze
Chevron Nigeria Limited has phased out staff buses and newspaper supplies in the organization as part of cost optimization strategy embarked upon to drive down operational and capital expenses.
The company has about 70 staff buses which conveyed staff to and from work in designed routes.  Most of the routes include Epe, Ikorodu, Agbara, Okokomaiko, Ikeja, Surulere, Abule-Egba, Alimosho, Idimu, Satellite, FESTAC and  Ajah.
Also, the company has stopped all forms of newspaper supplies in the organization, except to Policy, Government and Public Affairs Department (PGPAD).  PGPAD is responsible for review of daily newspapers, including magazines which it circulates to management and other category of employees.  Before now, all managers, including the managing director were supplied newspapers as part of their entitlements.
The company is believed to be saving over N250 million per annum from this exercise, having stopped all expenses relating to motor vehicle maintenance and newspaper procurement, particularly cost of spare parts, routine maintenance and labour.
According to a source in Chevron who disclosed this to Media Issues, not many regular employees use the buses.  Most of the regular users of the buses were mainly contract staff who were not direct employees of Chevron, and were not entitled to use of the staff buses as they were paid transport allowances by their direct companies.
The source who would not want his name mentioned, said, "It was not economically prudent for the buses to be plying all over Lagos when in actual fact, the regular employees who use the buses in each route were sometimes one or two.  Right now, the affected employees are being compensated with additional transport allowance."
The source also added that series of voluntary exit programmes embarked upon by the management of the company which allows employees to willingly exit the company under an enhanced pay package has led to huge reduction of staff in the organization.
"That is why in some routes, there are no regular staff, except contract staff which are not entitled to join the buses, and this is why the management has decided to phase out the use of staff buses in the company.  It does not make economic sense driving long distances with one or no regular employee on board."
According to our source, the justification adduced for the stoppage of newspapers procurement in the organization was because of internet accessibility by managers, which enables them view the newspapers online. "These managers enjoy unlimited monthly data fully paid by the company," he added.
All efforts to reach the General Manager, Policy, Government and Public Affairs, Esimaje Brikinn for confirmation, were unsuccessful.
Declining oil prices at the international oil markets have pushed oil companies across the globe to reappraise their modes of resource management system aimed at cost reduction and efficiency optimisation.
It is envisaged more of such cost-reduction measures are being worked out by oil companies as dwindling oil prices are yet to show sign of recovery soon.