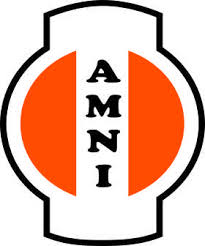 By Gbenga Adedayo
A source close to Amni told Media Issues that the company which currently produces about 22,000 barrels of oil per day from its two Ima and Okoro/Setu fields, is enmeshed by the tough terms of the loans which allows Shell Western Supply and Trading sole access right to Amni's production.  The loan is premised on long term crude oil off-take contracts.
The oil-backed loan agreement gives Shell Western Supply and Trading company right to take chunk of the production output, leaving the rest for Amni, which is barely enough to meet overheads and maintain production facilities.  Amni owns its own infrastructure including platforms, pipelines and offshore terminals, which require high maintenance cost.
The source further disclosed to Media Issues that Amni's woes are further compounded by the volatility of the international crude oil market which has made it difficult to stick to scheduled debt service plans that will enable operators to meet contracted obligations to service providers.
At the time the loan agreement was finalized, Amni was enthusiastic as the loan was meant to further develop its oil fields and expand its ambitious plans for growth.  The company has an offshore concession in Ghana through its subsidiary which was awarded the Central Tano Block in the Tano Basin area in 2014.
The Company's Chairman/CEO, Tunde Afolabi had said at the time of the agreement that his company was excited to work with GT Bank and Shell as commercial and financial partners to enable the realisation of Amni's ambitious plans for growth.