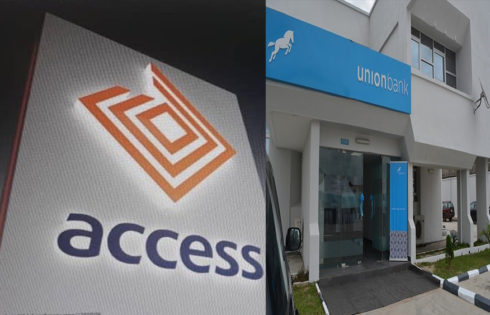 By Gbenga Adedayo
Barring any last-minute change of strategy, Access Bank Nigeria Plc may have commenced tacit moves to acquire Union Bank Nigeria Plc.
The plan is to be executed through acquisition of interests of Atlas Mara Limited, a majority shareholder of Union Bank.
A source close to Access Bank disclosed to Media Issues that though the plan is still being held close to the chest of top management, it is part of the overall growth process of Access Bank to maintain market leadership in Nigeria and sub-Saharan Africa.
Ahead of this development, Access Bank has commenced discussions with Atlas Mara aimed at buying its business interests and assets in some African countries, including Botswana, Zambia, Mozambique and Zimbabwe.
Atlas Mara, which is owned by Bob Diamond, 69, has about 50 percent stake in Union Bank, and currently seeking to raise fund for his dwindling investments caused by impact of coronavirus.  Since its listing on the London Stock Exchange in 2013, the company has lost over 95 percent of its value, and now seeking fresh opportunities to shore up its balance sheet.  This has also led to its decision to sell its Tanzanian and Rwanda interests to KCB Group Plc of Kenya.
When contacted for confirmation, Access Bank spokesman, Abdul Imoyo denied the story.  He told Media Issues that no such acquisition plan was in place.
Similar enquiries made to Union Bank by Media Issues through email was not responded to, but the Bank's external media consultant later contacted Media Issues on behalf of Union Bank, refuting the alleged merger moves between Access Bank and Union Bank.
Beyond Nigeria, Access Bank has said it plans to show presence in about 22 African countries in the next four years.  Already, the Bank has made in-roads into Congo, Rwanda, Ghana, Sierra Leone, Gambia and Zambia with eyes on Ivory Coast, Senegal and Liberia.