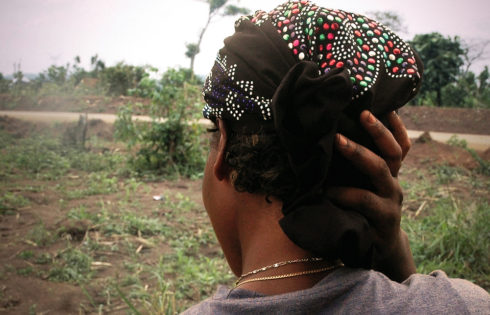 By Timothy Oyomare
The Police has arrested a 24-year-old woman on allegations of defiling five boys in Masindi, a town in the Western Region of Uganda.
The woman who is identified as Scovia Nyamusana, a resident of Kamurasi cell, Nyangahya division in Masindi district was arrested Friday on allegations of defiling the juveniles aged between 8 and 11 years, also residents of the same area.
Julius Hakiza, the Albertine region spokesperson says the suspect locked the five boys in her room on Wednesday afternoon before she defiled them after she promised to give them money.
According to Hakiza, the victims were rescued by neighbours who alerted area local leaders that Nyamusana had locked her self in a room together with the five boys.
The local council authorities led by the defense secretary Haruna Mukasa, rushed to the house where the children had been locked up by the woman.
Hakiza says Nyamusana was found red-handed performing the dubious act with the young children. She was immediately arrested and whisked to Masindi Central police station where she is currently being detained.
The five boys have been taken for medical examination to ascertain whether they have been infected with any sexually transmitted diseases. Hakiza says the woman will be charged with aggravated defilement once police investigations are complete.
-Observer