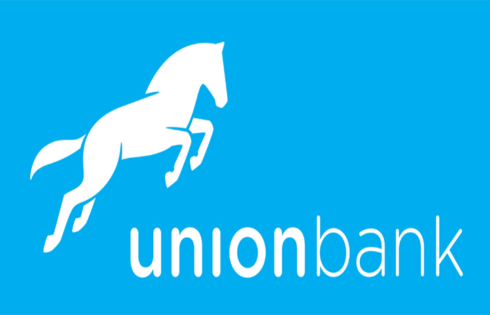 By Gbenga Adedayo
Shareholders of Union Bank Plc went home from the 50th Annual General Meeting held in Lagos disappointed, as the bank again, failed to declare dividends, dimming hope for financial returns on investment.
Some of the shareholders who did not want their identities known, spoke to mediaissuesng.com, expressing their frustrations and disappointments.
They accused the management of Union Bank of not doing enough to reverse the downward trend which has led severally to non-dividend payout.
Specifically, one of the shareholders said, "the board and management must be innovative and responsive to the dynamic national business environment if the bank is to survive.  You cannot be doing the same thing and expect different result.  What is the management doing to improve customers' confidence?  They must be aggressive, they cannot continue this way, otherwise, the shareholders are the ones that will lose their investments."
Their positions came despite the assurance of the Chairman of the Board of Union Bank, Cyril Odu that hope for dividend payment was getting brighter compared to previous years when hopes for dividend payments were very slim.
Odu gave some of the major achievements of the bank in 2018 to include strengthening retail and transaction banking offerings and the launch of the first local Letter of Credit to support local trade; the launch of the inaugural N13.5 billion bond issue and the adoption of the Robotic Process Automation (RPA) technology.
A look at the group's financial performance in 2018 shows that profit before tax grew by thirty three per cent to N18.5 billion from N13.9 billion in 2017 while customer deposits also went up by seven percent to N857.6 billion compared to N802.4 billion in 2017, continuing its upward trajectory since 2016; an indication of consumers' growing confidence in the brand.
Also speaking on the group's performance for 2018 and plans for 2019, the Chief Executive Officer, Emeka Emuwa said: "Our priorities in 2018 were three pronged; enhancing our productivity across board; tightening up our loan portfolio (especially resolving key large exposures which drove NPLs up significantly at the end of 2017); and optimizing the Bank's capital and funding base.
Despite the profit, mediaissuesng.com gathered that Union Bank was constrained to pay dividend from the unimpressive retained earnings, compounded by non-performing loans.
Besides, Union Bank's capacity to meet Central Bank of Nigeria's minimum adequacy ratio is currently a huge challenge, which has put the bank at risk, with its capital not commensurate with the bank's overall risk profile.
Banks are required to maintain a minimum regulatory capital adequacy ratio (CAR) of 10 – 15 percent.