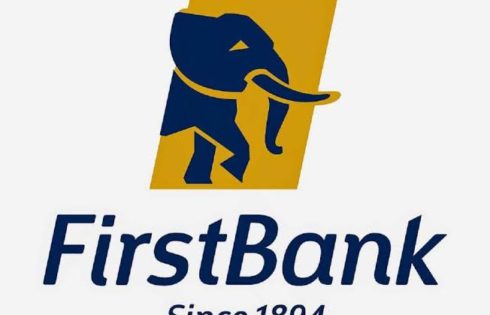 By Gbenga Adedayo
Nigeria's oldest bank, First Bank PLC over the weekend sacked over 800 regular employees of the bank in response to dwindling fortunes exacerbated by huge non-performing loans. The affected workers were handed over their sack letters on Friday, January 31, 2020.
A source who confirmed the development to Media Issues, said over 800 regular employees were affected in the exercise which cut across all cadres of employees in almost all the bank's departments nationwide.
According to the source, most of the employees had no prior information that such a massive layoff was in the works until they were called by their respective bosses to sign for letters formally disengaging them from the system.
"We first heard it as a rumour, but nobody believed since the bank had dismissed over 1,000 contract employees in December 2019, and as such, did not know it will be extended to regular employees", the source said.
Media Issues gathered that the exercise was aimed at reducing the overhead of the bank which the balance sheet of the bank could no longer support.
A sign that First Bank was swimming in trouble waters owing to competition and harsh operating environment was when it recalled its $300m Eurobond late last year as panic measure to forestall likely devaluation of Naira this year.
This was however denied by the bank's spokesperson, Ismail Omamegbe who said "The decision to call the subordinated Eurobond was the result of our stable capital position, strong USD liquidity and market access as well as market practice".
But the sack of over 800 regular workers contradicts the bank's position that it currently enjoys stable capital position.
Text messages sent to the bank's Global Head Marketing & Corporate Communications, Folake Ani-Mumuney and Head, Media, External Relations and Communications, Ismail Omamegbe for confirmation received no response.
However, in an earlier response that the non-performing loans were exerting undue pressure the bank's balance sheet, resulting in capital deficit and stunted growth, Omamegbe denied it.
In his response, he said: "We wish to clarify that First Bank does not have the sum of non-performing loans as you claimed. Our balance sheet is certainly not experiencing any pressure due to loans. On the contrary, on-going loan recovery efforts are yielding appreciable results."
Besides, he said further, "It is pertinent to state that allegations of non-performing loans in our books linked to or influenced by the Bank's directors are untrue and unfounded and we dare say designed to achieve sensationalism."
The contradiction in the bank's official response confirms widely held view that First Bank may be groaning under excruciating financial discomfort.
Since the last three years, First Bank has written off bad loans amounting to about N1 trillion with significant subsisting exposure to bad debt. Media Issues gathered that the exposures to these bad loans were mainly from the oil and gas, telecommunications and the manufacturing sectors.