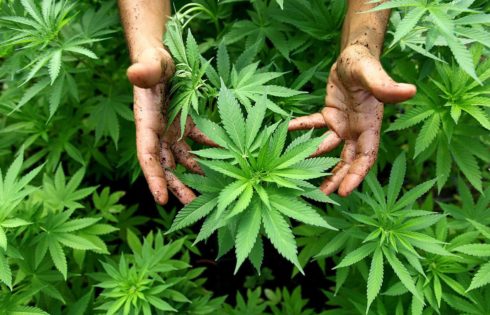 Bismarck Rewane, Managing Director, Financial Derivatives Company Limited, has called on the federal government to export marijuana as a new creative way to generate foreign exchange for the country.
He said this has become imperative considering the country's failed attempts at broadening revenue base through diversification, saying the cannabis market is a fast growing one and that "If Nigeria can capture only 10% of the global legal market of this product, it will earn an additional $2bn".
Rewane who disclosed this during his FDC Think Tank discussion on the export potential of legitimate Marijuana in Nigeria and the risks of legalization without proper management/control, put the global legal marijuana market size at $22bn which he projected to grow to $73bn by 2027.
This is coming at a time when the nation's finance minister, Zainab Ahmed, had disclosed that the country might be heading towards recession resulting from the coronavirus and crashing oil prices which were pushing the economy into negative growth.
Specifically, she said this development which was already impacting negatively on the federation's revenues and foreign exchange earnings would multiply the misery of the poor.
This might have prompted Rewane's  position who disclosed that since commodities like cocoa fetches only a paltry $0.5 billion (1% of exports), government should take advantage of the growth in the marijuana market occasioned by its advantages.  "Legitimate cannabis is used primarily for severe pain management, suppressing acute arthritis and other anxiety disorders", Rewane said.
Besides, he said "This will give the unemployed youths in the Niger Delta a legitimate means of livelihood whilst building a more functional society."
However, he added that regular use of cannabis can lead to abuse and addiction capable of leading to use of harder drugs like heroin.
Countries like Lebanon has also began export of marijuana as a means of boosting the country's revenue which has suffered downturn from COVID-19.